Learning Commons
Scholastic Book Orders

Order directly from Scholastic Online Reading Club! Monthly paper flyers are also available to pick up in the Learning Commons.
Our School Code is: RC239520. Shop and earn rewards of 20% for our school when you use this code. Free shipping on orders over $40 when using the code.
Parent's Guide to Reading Club
Welcome to our Learning Commons Virtual Resource Page!
Click the images below to access the links.
Search our Library Catalogs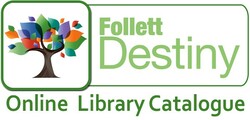 Destiny gives you the tools to search our library for books, reference material, as well as direct links to online reference and resource material in just a few quick steps.
To search in Destiny: Click on the Catalog tab, enter what you are searching for then click on which tab you would like to search by. This can be done by keyword, author, subject or book title.
To search for online resources through Destiny: Enter your search word as above and once your list of titles appears, click the One Search tab on the top right hand corner of your screen. A list of links related to your search will appear.
It's easy to find, check out, and access eBooks and audiobooks with Sora. You can even save bookmarks that you can access after you return the eBook.
Easy to use, one tap to get inside a book
The largest catalog of ebooks and audiobooks…made even larger by access to your public library through Sora
Personalized with book recommendations and learning tools like dyslexic font, enlarged text, Read-Alongs and audiobooks
Badges and achievements to engage students
Online Resources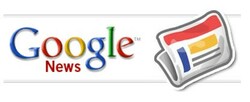 Google News offers access to thousands of newspaper articles from all over the world. 
Enter the subject you are researching OR by scrolling down you will see articles have been separated into specific categories like Canada, world, science, sports, technology, etc
You can also go to www.news.google.ca/newspapers - with this link you can search for an article within a specific newspaper – enter the newspaper name or search for it alphabetically  - these articles can go back as far as when the newspaper was established